The original from
Buchinger Wilhelmi
The FASTING BOX
for your home
FOR BODY AND MIND
5-day fasting program
Developed by the fasting experts at Buchinger Wilhelmi – based on over 100 years of fasting experience
All products and ingredients are carefully selected, regional, certified organic and manufactured sustainably for you
Can improve your physical and mental well-being

Healthy Winter – Discount
while stocks last
1 box: 199€
2 boxes: 380€ (190€ per box)
3 boxes: 552€ (184€ per box)
from 4 boxes: 716€ (179€ per box)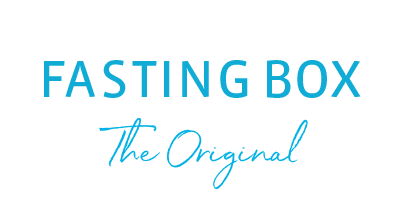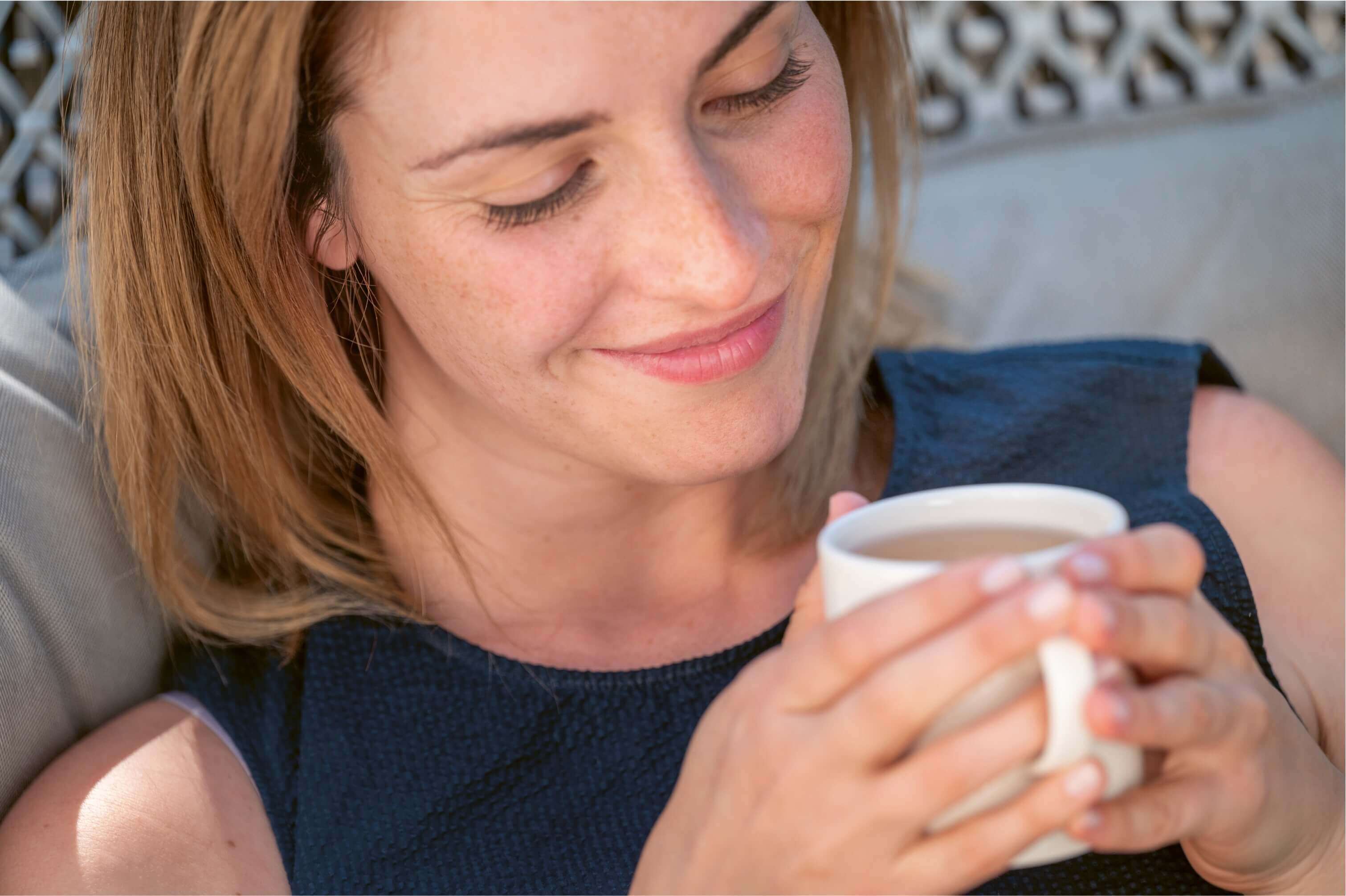 OUR BUCHINGER WILHELMI FASTING BOX
24-piece set for your home
The basis: Soups for each day, apple puree and cashew nuts for breaking the fast, teas incl. a glass tea strainer, fasting minerals, hummus and linseed oil for enrichment
As an energy boost: soup essence, honey, herbal essence
To detect changes: Ketone test strips and measuring tape
For daily support: Comprehensive User Guide, online community as well as e-mails and videos with our fasting experts
Gluten-free & suitable for vegetarians
€ 199
incl. VAT
plus shipping
Available within the EU in 5-10 days
YOUR FASTING BOX EXPERIENCE AT HOME
What can I expect during the 5 days?
FASTING BOX Day 1: Transition
Transition day is an alleviation day. It serves to prepare the body for the reduced food intake and starts the adjustment in the metabolism. Our user guide with instructions on the experience, daily video messages, and our online community make it easy for you to enter the following 5-day fast reset week. Get some natural yogurt for your breakfast and enrich it with oil and cashew kernels from the FASTING BOX, and there is soup for the mid-day and evening meal.
FASTING BOX Days 2-4
As of the 2nd day, the metabolism of fasting patients adjusts itself: Instead of glucose, only fat is metabolized, and ketone bodies are produced. Your organism adjusts itself to the new situation. Autophagy and Apoptosis – the most important cell cleansing mechanisms – begin to occur. During the fasting days, you can freely choose one of the fasting soups mid-day and in the evening.
FASTING BOX Day 5: Restart
The restart day at the end of the program enables a smooth return to day-to-day life. Apple Puree and Cashew Nuts will be your first solid food. The restart soup is a tasty and somewhat wholesome soup made of organic vegetables to celebrate the conclusion of your 5-day program.
THE ORIGINAL FROM BUCHINGER WILHELMI
Get your time-out at home.
THE 5-DAY FASTING BOX
Our experience for your health.

We have been researching fasting and its effects for over 100 years: Our FASTING BOX is based on the fasting program from our clinics and is specially tailored for use at your home.
The foods in our FASTING BOX are very low incalories and carbohydrates but high in fats, with some proteins, your body will still enter ketosis – one of the desired effects of »fasting metabolism«. Ketosis is a metabolic state that can encourage the regeneration of the body's cells.
YOUR FASTING EXPERIENCE AT HOME
How to get your FASTING BOX
Order the FASTING BOX
Get our FASTING BOX!
Easily have it delivered to your home
The box will be delivered directly to your home.
The products do not need refrigeration, and the box contains everything you need. All you need to add is some fresh, natural yogurt.
Start the FASTING BOX at any time
Plan the start of your fasting days personally according to your needs. Our instructions, daily video messages, and our online community will assist you on this journey with all the fasting information from our experts.
Sustainably healthier through fasting
Start a healthier and fulfilling life and maintain positive effects for body and mind for a long time.
Available within the EU in 5-10 days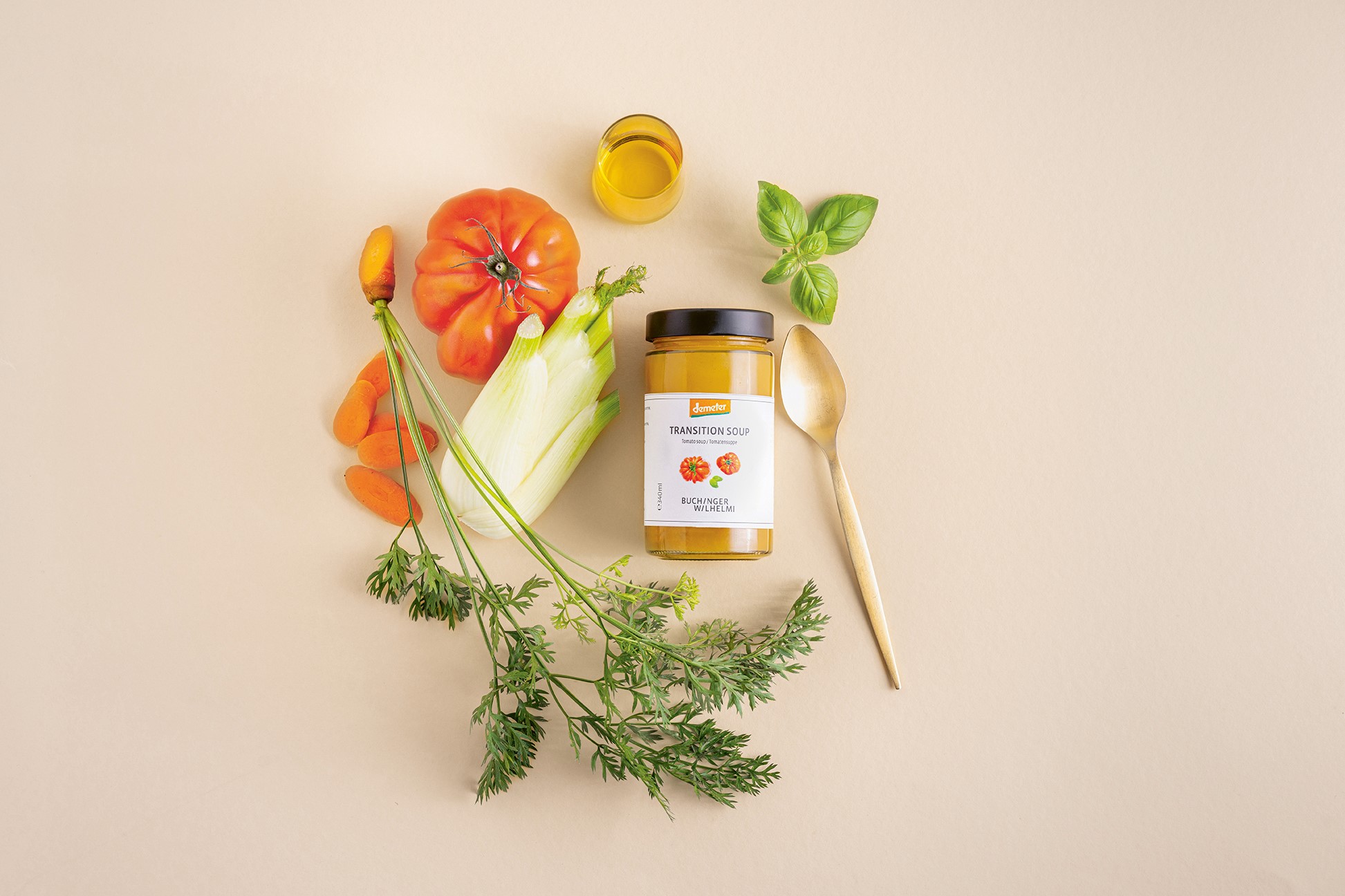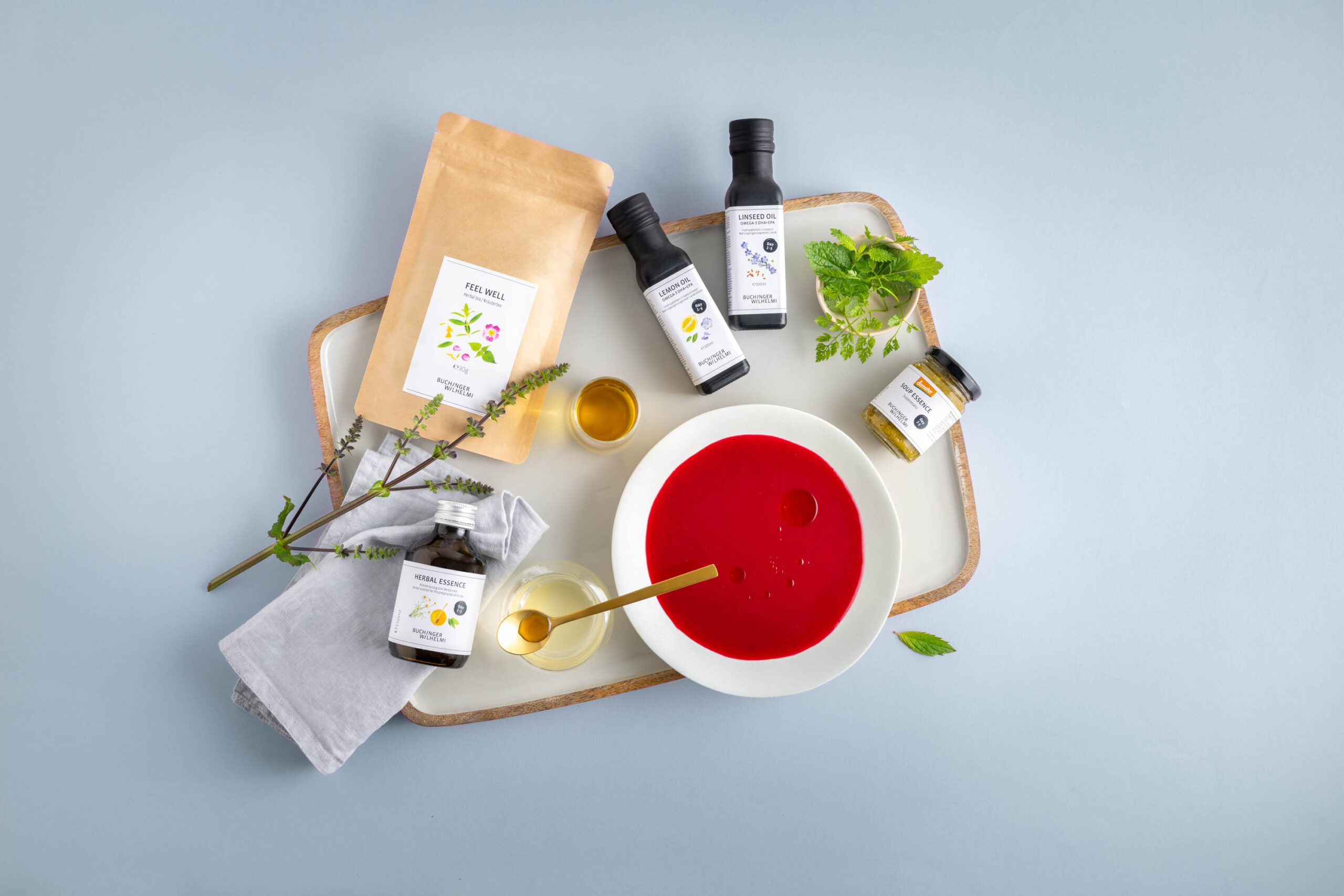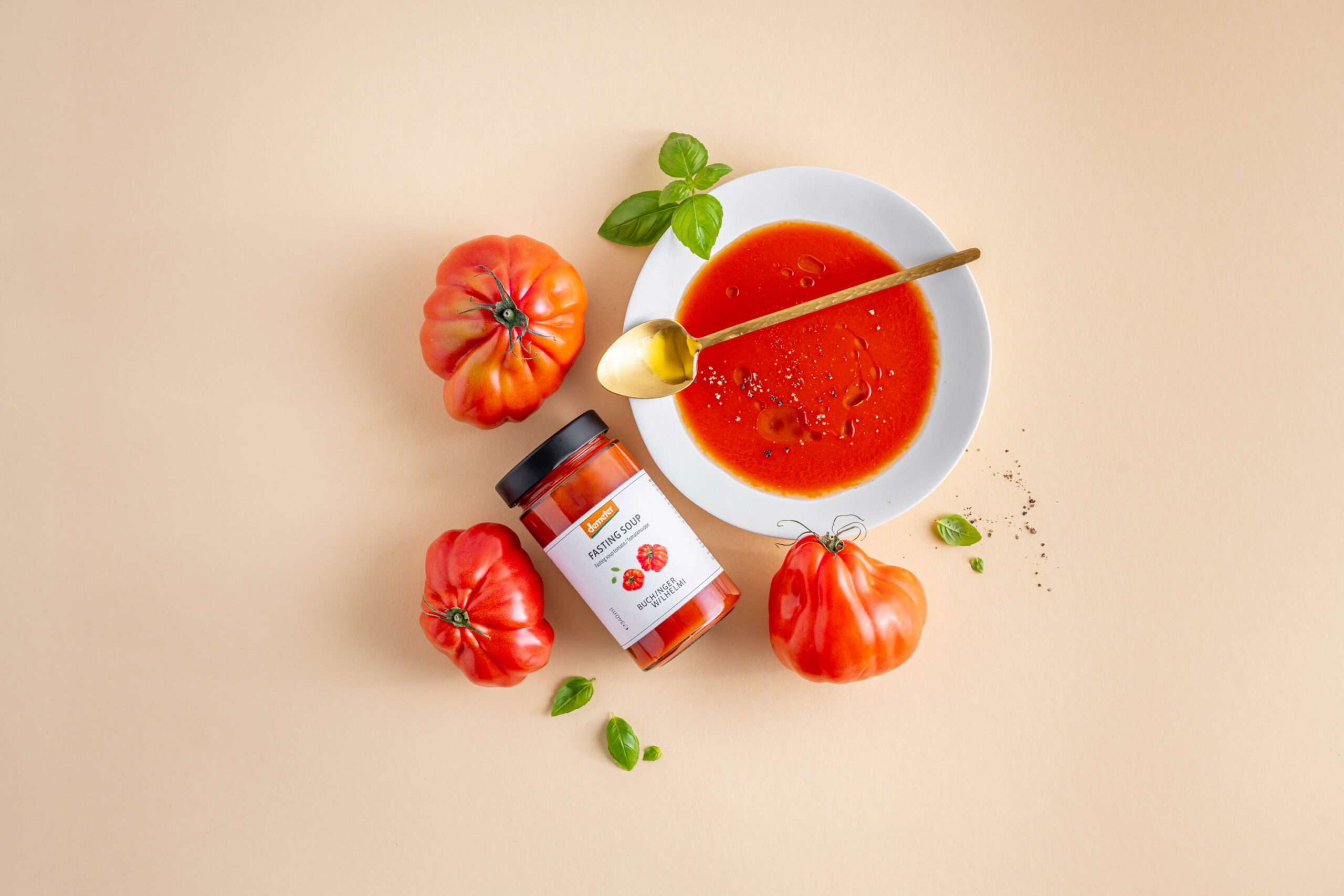 START NOW
Your reset program for your home!
Give your body some time off with the Buchinger Wilhelmi FASTING BOX.
Based on over 100 years of clinical fasting experience and numerous scientific studies, we have created this fasting program for you, which you can very easily integrate into your day-to-day life at home with minimal effort.
Developed by our fasting professionals, our FASTING BOX contains everything you need for 5 days of fasting at home.
€ 199
incl. VAT
plus shipping
Available within the EU in 5-10 days
FASTING BOX FAQ
All questions related to FASTING BOX for your home
During fasting, the metabolism switches to so-called ketosis – and meatbolises fat instead of glucose and produces ketones, with numerous positive effects: The autophagy process is activated, resulting in a deep cleansing of the cells and tissue. It can also help to reduce pain and mobility restrictions.
The Buchinger Wilhelmi FASTING BOX is a hypocaloric ketogenic programme with intermittent fasting. Its effect is comparable with that of a short-term fast.
What is known as the switchback phase lasts around 4 days and serves as a gentle return to eating mixed-food meals. We recommend choosing foods that are regional, organic and, if possible, fresh (e.g. from the weekly market). In the user guide, you can find all the recipes as well as a shopping list for your meals.
The box contains all the products that you need. For the restart day at the end of the 5-day program, you will find a glass of applesauce in the FASTING BOX, which will be your first solid food together with the cashew kernels.
We deliberately exclude fruit and fruit juices from our FASTING BOX since they contain many carbohydrates. Instead, soups made of organic vegetables make up the main part of our FASTING BOX. By doing so, your body undergoes a healthy metabolic change more quickly. Autophagy and Apoptosis – the most important cell cleansing mechanisms – begin to occur.
Besides a natural yogurt for transition day (day 1), you do not need any additional products.
We have made it as easy as possible to get started with our 5-day program:
We will send you a "welcome email" within 2 days of your order at the latest. In this e-mail you will receive:

Tips for preparation (we recommend that you start your step-by-step preparation 5 days in advance),
the option of activating digital accompaniment (we support you every day with inspiring video messages),
and access to our online community.

With the box, you will receive our printed User Guide with instructions on the experience.
Please note that you should only use the FASTING BOX if you meet the following criteria:
You are over 18 years old
You do not have any underlying illnesses (e.g. metabolic disorder, high blood pressure, diabetes, cancer, heart, liver or kidney disease)
You are not pregnant or breastfeeding
You are not underweight, do not have any eating disorders or addictions
The FASTING BOX is suitable for vegetarians and, without the honey, for vegans.
The FASTING BOX is gluten-free, lactose-free and does not contain added sugar or any other artificial supplements (no GMOs, herbicides, pesticides, artificial colourings or preservatives)
Shelf life: The Buchinger Wilhelmi FASTING BOX has a shelf life of around two months after delivery.
Start date: To allow for shipping and preparing for your reset, you should plan at least seven working days between ordering your FASTING BOX and the first day of fasting.
Repeats: Depending on your personal goal, we recommend repeating the programme every two to six months (providing you meet the criteria for using the box).
Do you have any further questions about the Buchinger Wilhelmi FASTING BOX? We will be happy to answer your questions.
certified organic products of regional origin. 
100 years of
fasting experience
Buchinger Wilhelmi
Buchinger Wilhelmi Clinics are the world's leading clinics for therapeutic fasting, integrative medicine and inspiration! Our Buchinger Wilhelmi AMPLIUS program is based on over 100 years of experience and is continuously developed in partnership with university research centres. Therapeutic fasting constitutes the central therapeutic component of our holistic concept – for your health